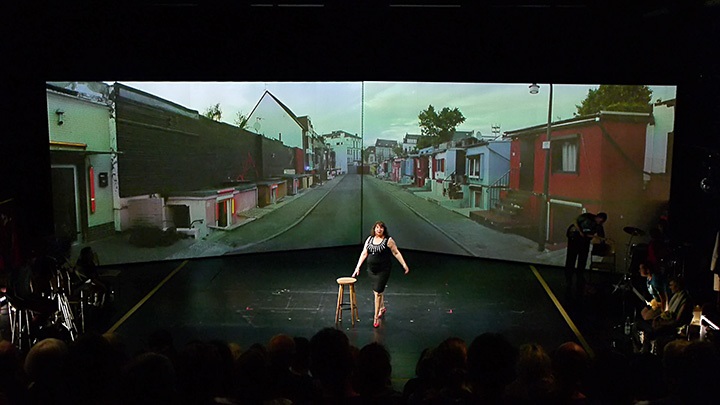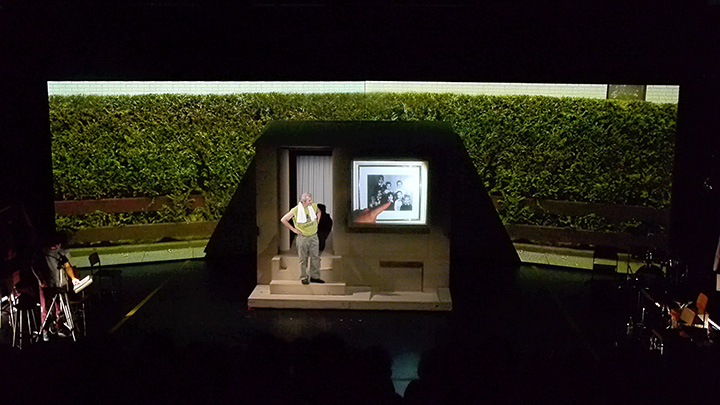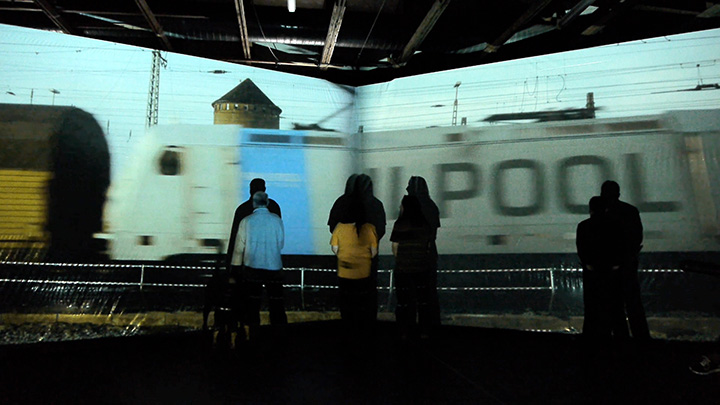 →

Documentary theatre piece inspired by Berthold Brechts »Dreigroschenoper«.
Real homeless people, street musicians, former bankrobbers and prostitutes living in the city of Bremen
give the audience a lesson about their biographies and effective methods of making money.

A large 14 x 4 m projection made out of two bent screens creating the impression of actually being present
at the shown places, while sitting in the theatre hall. To achieve this the seperate videos were filmed
with two identical cameras positioned in the same angles as the screens. They are accompanied by
sound collages of recorded city soundscapes.
Interaction between performers and projection. Live video.

a theatre piece directed by: Lola Arias
video on stage: Mikko Gaestel (Expander)
physical stage by Dominic Huber (blendwerk)

produced by Theater Bremen